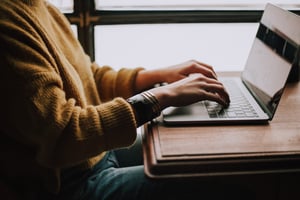 In stories, robots are often the bad guys. But let's be honest: they don't deserve that reputation. All things being equal, bots have made the world a better place, from building cars, to cleaning waste and helping doctors with surgery. Now bots are making our lives a little easier on a different front – commerce and customer service.
Today we are bearing witness to an ongoing revolution in artificial intelligence (AI) which began almost a decade ago. Computers can be programmed, and apps can be designed to behave much more like human beings than ever before. Gartner projects that by 2020, 85% of customer interactions will be handled by AI assistants, which process more queries faster and free up humans for more delicate conversations.
Compared with humans, bots have nearly limitless resources to draw on for their work. They can connect with databases, CRM, customer profiles and knowledge bases to provide a truly personalized experience. In this article, we'll share the ins and outs of making all that technology work to build your business.
Types of Chatbots
Today it's more and more common to stumble upon bots while browsing the web. Popup chats sometimes have a person on the other end, but an AI layer usually handles at least the first part of a conversation. This is only one type of chatbot however, and there are three that businesses commonly use:
Social Media Based – Facebook, Twitter and Google all offer tools to build native chatbots on their platforms. Facebook Messenger is a particularly popular choice with marketers, offering over 2 billion regular users. In all cases, mobile users are the largest target. Google Assistant, for instance, offers voice-based query support for users on the go.
Site Based – Pop-up chatbots on website homepages have experienced a renaissance in popularity after falling out of fashion in the mid-2000s. Often used for customer support or lead qualification, these virtual assistants provide a fast-track for navigation and relevant information.
App Based – Less commonly than the other two, app-based bots are uploaded to major app stores and used as a standalone application. App-based bots may serve a practical function like product recommendations, or bundle with other features supporting a business
Although some platforms are better suited for certain applications, bots can serve a potentially limitless array of functions at both ends of the sales funnel. They can also serve a supporting role in your business operations from the inside.
Using Bots to Build Your Business
In 2019, 80% of businesses intend to deploy bots in some application within the coming year. While they've taken on a limited number of roles, many avenues have yet to explored: with enough data, AI-based assistants can assist with any business function that involves,
Consumer contact
Search queries
Optimization
Event triggers
Here are some common ways this broad range of capabilities is currently being used:
Customer assistance – bots can not only be programmed to process common queries (like an interactive FAQ), they can also parse natural language and understand complex requests. In most cases, bots are used in tandem with human beings as a first layer of support before escalating harder problems.
Lead building and qualification – lead building bots are frequently deployed on homepages to qualify potential customers with the right questions. Bots provide an interactive alternative to traditional sales copy, allowing prospects to voice their own needs and be matched with a relevant product or service.
Sales – on social media, bots can be used as an alternative to or an extension of webstores, allowing prospects to gather information and make a purchase all through conversation. Dominos has extended its 'Dombot' functionality to Twitter page, where users with a company account can order takeout simply by tweeting with the right hashtag.
Internal organization – not all chatbots are consumer facing. Businesses have long been integrating chatbots into project management and collaboration workflows to keep tabs on assignments, provide resources, send reminders and much more.
Data gathering – bots used for lead qualification or sales provide highly specific data on customers. Unlike traditional analytics, bots can be made to ask unique questions relevant to a business and its goals, giving a low-level and granular view of a target audience.
Advantages to Bots
Just because bots can be used to perform certain tasks doesn't mean they should. But research shows that when a bot can do the job, there are good reasons to let them take it:
Easy to build – bots no longer require expensive development or lots of executive input. Today, bots are easy to build and deploy with out-of-the-box solutions like ChatFuel and Botsify.
Personalization – chatbots can address customers by name, remember their preferences and even refer back to previous conversations. 80% of customers are more likely to do business with a company that provides a personalized experience.
Customers prefer them – they say "the customer is always right". Whether that's true or not, customers do like chatbots: 69% say they prefer to use them for quick communication with brands.
---
Conveyance Marketing Group is a team of bright, innovative and talented veteran marketers dedicated to big ideas, fresh insights and measurable results. We pride ourselves on taking challenging marketing issues and turning them into opportunities for our clients, on pointing brands in the right direction, and on getting our customers noticed both online and off. From branding to websites to digital marketing, and public relations, we handle all your marketing communication needs! Web Design and Development | Brand Strategy | Inbound Marketing | Social Media | SEO | PR