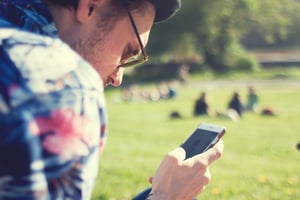 For the last decade, Twitter has transformed from a social network oriented around brief and frequent updates into a buzzing hive where users keep up with their favorite influencers, celebrities, public figures and brands. With 335 million monthly active users currently on the platform, Twitter is one of the first places that a business will turn to build or supplement an existing Internet presence.
2018 is an exciting year for Twitter, as recent events and strategic changes have energized its user base. For the first time in a long time, the company is actually profitable. If your brand doesn't have a Twitter account yet, this is a good time to finally create one. Here are some simple tips to get you started:
A Good Profile
Creating a good brand profile for Twitter isn't hard. You will have four basic elements to work with: a username/handle, a description, a profile image and an image banner. When deciding how to fill out your profile, there are some useful things to keep in mind:
When choosing images for your profile, ensure that they are consistent with your branding.
Make sure that a direct link to your site is displayed prominently, a primary function of Twitter is to direct potential prospects to your own landing page.
If your desired username is already taken (@walmart), try a variation: (@wal-mart), (@walmartTweets), etc. Make sure it is easily associated with the name of your business: avoid acronyms or misspellings.
Using Hashtags Properly
The primary way that Twitter users find content is through hashtags, which they can follow or search for. Using hashtags correctly is the way to get your tweets in front of a crowd. Keep this in mind:
If you use more than two, you're probably using too many. This advice is straight from the Twitter gods themselves, so don't get carried away. When it comes to hashtags, quality beats quantity.
Use a tool like RiteTag or hashtagify to get stats on the best performing tags, and pick something relevant to your business, product or service. Trendsmap is great for finding tags that are trending in a geographic location.
Sharing the Right Stuff
On a platform with a 280 character limit, users have a short attention span. For this reason, Twitter is a good place to share snackable content which has a chance of being quickly liked and retweeted. Consider sharing:
Gifs: Gifs are such a popular form of content on Twitter, that the company created its own hosting service – GIPHY - to share them more easily.
Video: Twitter will host videos up to 512 MB, which should be more than sufficient for the average Twitter video, which cannot exceed 2 minutes and 30 seconds. Another popular video application is livestreaming, which can be used to share experiences in real time.
Articles: Content from your site can be snackable as long as it has a catchy meta-description which will display to Twitter users, and an interesting header image. (Note: If your articles do not correctly display on your feed, this is a formatting issue with your website, and you may need to adjust Open Graph properties)
Surfing the Trends
On Twitter, timeliness is one of the most potent tools you have on your side. Lots of things can start trending on Twitter: political causes, movies, memes, jokes, news events and more. There are right and wrong ways to ride these trends for exposure –
Be creative and fast on your feet. When the power went out during Superbowl XLVII, the hashtag #blackout began to trend. Tide Bleach leapt at a chance, tweeting: "We can't get your #blackout, but we can get your stains out." This was well received.
Be tasteful and avoid opportunistically exploiting contentious or sensitive issues. This year numerous brands faced backlash – as it seems they do every year - for trendjacking #neverforget on the anniversary of 9/11.
Scheduling Tweets in Advance
The majority of brands plan their tweets ahead of time using social media management (SMM) tools which they can also use to track analytics, conversations and manage responses. This makes consistency much easier, and consistency is vital to retaining an audience. Popular tools for scheduling to Twitter include:
Understanding Analytics
Twitter has a built-in analytics dashboard which is very useful for learning about your audience, and understanding what posts work best. Here are a few insights and how to use them:
Sorting through your top tweets in a given time frame will clue you into patterns based on audience engagement, retweets and likes
The audience overview tab will show you the demographics of your followers, and their interests, enabling you to better tailor content for them
The exporting function enables you to save data for later processing or review in Excel sheets
Helping Your Customers
Social media is fast becoming the preferred channel for customer support these days. 67% of consumers use Facebook, Twitter and other platforms for problem resolution, and 1 in 3 prefer this to traditional support methods. Here's a basic overview of how this works on Twitter:
Your social media and support team will overlap a little. This will be easier when using SMM tools like Sprout which enable collaboration.
By monitoring tweets your brand is tagged in, you will be able to find those requiring or requesting a response.
To make things even easier, you can instruct customers to use a particular hashtag to signal the need for support.
Actually Talking to People
Surprisingly, marketers underutilize the simple social functions of Twitter which can enable them to find prospects with a single search and strike up conversation. Because of the human element, this approach can be highly effective.
Track hashtags relevant to your brand, services and products.
Identify interesting tweets and reply with information. If you can meet a need, this is the way to say so.
Alternatively, identify interesting people. Follow them, engage their posts, and use Twitter's inbuilt message functionality to take it further down the road.
Twitter is a multifaceted social platform that can be used in more than one way. By taking advantage of all the options at your disposal, you can do much more than tweet words into the void: you can build a platform that keeps on giving.
---
Conveyance Marketing Group is a team of bright, innovative and talented veteran marketers dedicated to big ideas, fresh insights and measurable results. We pride ourselves on taking challenging marketing issues and turning them into opportunities for our clients, on pointing brands in the right direction, and on getting our customers noticed both online and off. From branding to websites to digital marketing, and public relations, we handle all your marketing communication needs! Web Design and Development | Brand Strategy | Inbound Marketing | Social Media | SEO | PR