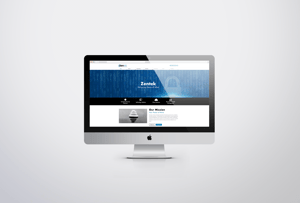 It's no secret that the attention span of the American consumer is at an all-time low. In our world of the 24-hour news cycle and lives lived in and through social media, there is very little that cannot be experienced through the portal of the digital world. The integration of the shopping experience into social media now makes it even easier for the consumer to find you, but what will they see when they do? And most importantly, how long will they stay once they get there? The answer to that depends entirely on the experience you can offer your customer while you have their attention.
The Nielsen Norman Group, who's business it is to analyze and study user experience, has determined 5 characteristics that indicate whether a website has optimal usability:
Learnability:Is your website easy to understand?
Efficiency:

How quickly is the user able to complete the their intended actions?

Memorability:

Will the user remember how to use your website after they've left it? Will their return visit be as easy as the first?

Errors:

Is it easy for the user to correct an error on your site?

Satisfaction:Is your website truly enjoyable to use?
Critical to the design of your UI is really understanding your customer. How will you speak to them so they hear you over the bombardment of messages they receive almost constantly during their day? However you decide to approach your customer, this voice needs to be consistent throughout your website. This is where knowing yourself as a brand and as a company that lives the "spirit" of your brand is critical.
This, along with your ability to put yourself in your customer's shoes should dictate the design of your UI. Step outside of yourself and really analyze how you would like to be spoken to if you were visiting your site for the first time. What would make the experience one that you would be willing to repeat over and over again?
A company who's website UI speaks directly and personally to its customer base is Airbnb. Above all else, they recognize that when you're opting to stay in someone else's home, the underlying feeling of the transaction should be one of comfortable conversation between the guest and host; they want you to feel like you are an invited guest, rather than an anonymous stranger. This feeling comes through when you are asked, prior to entering any payment information, to tell your host why you're visiting. This may seem like a detail, but it sets the tone to the entire experience, which is then enhanced by ease of use that makes the entire concept of staying in someone else's home, a stranger's home, less daunting and more akin to staying with out of town friends.
So, before you decide your website needs a complete overhaul, sit down with your marketing team and do some soul searching. Who are you? Who do you want to be? Who do you want to reach? How would you like to be spoken to? Gorgeous UI comes from understanding yourself and your customer first. This is the key to intelligent design.
---
Conveyance Marketing Group is a team of bright, innovative and talented veteran marketers dedicated to big ideas, fresh insights and measurable results. We pride ourselves on taking challenging marketing issues and turning them into opportunities for our clients, on pointing brands in the right direction, and on getting our customers noticed both online and off. From branding to websites to digital marketing, and public relations, we handle all your marketing communication needs! Web Design and Development | Brand Strategy | Inbound Marketing | Social Media | SEO | PR