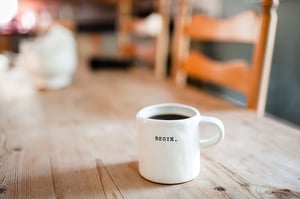 The majority of modern brands recognize the importance of maintaining a social media presence to distribute and share content hosted on their own sites. But while this is important and necessary, there are many other distribution channels that brands either ignore or don't consider. Including them in the publishing cycle can significantly raise visibility and improve the success of social media efforts.
To learn more about social media and how it relates to content marketing, check out our eBook How to Turn Your Website into Your Best Performing Salesperson. In this article, we'll discuss ten other methods for extending the reach of your online platform and why you should use them.
1. Start Guest Posting
The practice of guest posting is a classic win-win situation, enabling the guest to access a wider audience and draw in site traffic by leaving backlinks. In exchange the host expands their own influence by sharing from diverse sources.
When brands first consider where to submit content, they often start with massive blogs like Moz, Huffington Post, Gizmodo, etc. However, the amount of competition and sheer number of articles posted to these sites every day can make the cost-benefit ratio unsatisfying … and in many cases unrealistic.
Investigate medium sized blogs in your own niche with smaller but more engaged audiences. When reaching out, an email address is sometimes easy to find. Other times, tools like hunter.io can reveal more obscure contact information, including dedicated guest posting lines.
2. Reach Out to Influencers
Statistics clearly show that influencer marketing works well: 60% of consumers report that product reviews, recommendations and social media mentions have influenced their decisions.
But just as there are many kinds of influencers, there are also many good approaches:
Popular YouTubers & bloggers influence a large base of followers; brands may offer product samples or discounts in exchange for exposure
Clients and prospects influence their family and friends; directly asking for public reviews is a quick way of tapping that authority
Professionals in your industry influence their colleagues, which can trickle up to decision makers; LinkedIn networking can bring your content to new circles
Smaller brands should avoid shooting too high: smaller "micro-influencers" usually have a stronger effect over their audience, and a meager 2.2% of consumers believe that celebrity endorsements have ever influenced their decisions.
3. Maintain an Email List
There are several very good reasons to build and maintain an email list. There are 3.8 billion people with an email inbox, and they regularly check it. In B2B contexts, email has a very high ROI. But most importantly, email incentivizes casual visitors to take more interest in your brand and ensures that they regularly receive your company's content.
In general the most effective way of building an email list is offering special content, perks or discounts to subscribers. Your blog gives prospects a preview of what you have to offer, and email is a reasonably non-intrusive way of giving them more. To learn more about building email lists, check out How to Turn Your Website into Your Best Performing Salesperson.
4. Use Push Notifications
If you've ever seen pop-ups on a blog asking for permission to notify you of new content, you know what push notifications are. As with email, push provides a way to ensure that casual readers can return often.
There are two kinds of push notifications: mobile and desktop. For WordPress blogs, free plugins like OneSignal provide an easy way to integrate and enable both. For Wix, there's PushEngage, and for Squarespace, there's iZooto.
Unlike emails, push notifications are less easy to ignore, so its best to be selective about what content you push to readers. Opting out is as simple as opting in.
5. Build a Medium Publication
Medium is a social publishing platform which serves content through tags and search, or on a subscription basis. Brands can establish a "publication" on the site which readers can follow and engage with; and they can accept submissions from other authors, creating a valuable opportunity for guest-posting.
Many publishers with big sites, such as The Economist, maintain a Medium publication on the side. The community is known to be very engaged, and a single post can net lots of attention: "Something is wrong on the Internet" by James Bridle has 155,000 engagements to date, and continues to gain more, since popular posts can recycle in a reader's feed years after they were published.
Plus, Medium considers comments to be posts, and they will be recommended to your followers. Simply engaging other authors can draw attention to your brand with little effort.
6. Submit to Link Aggregators
Traditional link aggregators such as Digg have become less popular in recent years, but still manage to bring in readers for thousands of blogs. Consider submitting your articles to sites like these:
icio.us
yc
theweblist
trendalicious
There are also niche-oriented aggregators like The Geek Stuff or kdnuggets which can be found with a little research. Kdnuggets even compiles lists of the best blogs in various industries. Submitting your site to this list can boost your authority significantly.
Besides these traditional options, Reddit is a combination link-aggregator and social network. While submitting content to Reddit can be daunting due to the site's anti-promotional culture, it can and should be attempted.
7. Build a Quora Presence
To expand their web presence, brands should be in every place where people ask brand-related questions. Quora is an "answers" site that privileges those with expertise, and every brand has some expertise that it can share. While backlinks are frowned upon in some online communities, they are very welcome on Quora, meaning that a brand can improve its SERP rankings by including links to relevant content on its site.
It is nevertheless unproductive to use Quora without a team-member who is prepared to write detailed, off the cuff responses. Highly ranked answers are usually between 250 and 300 words, and often include images or diagrams to illustrate ideas. After an account has answered several questions, the site will begin to compile questions specifically related to its activity. This makes the work of finding relevant questions easy.
8. Host a Podcast
MartechToday has declared that 2018 marks a "golden age of podcasts". In the past year, the number of monthly podcast listeners has climbed from 21% to 24%, and in general, listenership is up 75% from 2013. If it's unclear why anyone would listen to a corporate podcast, it's because corporations are interesting, and they have plenty to say.
General Mills – the cereal manufacturer – programs the podcast A Taste of General Mills in which it shares stories from its executives, interviews with chefs, discussions about Super Bowl recipes and more. With a good creative team, a brand can tap into their niche and talk about things its prospects find enjoyable.
Following the example of General Mills, it's a good idea to integrate podcast content with blog content to ensure that listeners will be drawn into the site. A brand's social media presence, events and offers should also be promoted on a regular basis.
9. Repurpose Your Old Content
When it comes to building a brand, consistency is key. For that reason, new blog posts should "rhyme" with the old ones, meaning that some core messages will be found by prospects no matter where they land. Repurposing old content is a "content amplification" method to improve on what's already been done and maintain consistent branding.
Almost any blog post or article can and should be used as the basis for:
A webinar
An infographic
A podcast episode
A short video
And many other things. By following competitors with good content strategies, its easy to discover new formats for inspiration.
10. Invest in Employee Engagement
In general, employee engagement is very good for a company: Dynamic Signal reports that companies who take engagement initiatives see higher productivity and performance, lower stress, and – unsurprisingly – higher revenue growth.
It happens to be very useful for brand and content reach as well, since engaged employees are more likely to talk about the brand online, share posts, and blog links or recommend it in personal conversations.
Starbucks is often praised for its lively work culture and efforts to build loyalty among staff. What this has done for its web presence isn't discussed nearly as often. But a search for "Starbucks Barista" on Facebook will reveal dozens of groups populated by thousands of company "partners" who share memes, relate experiences and generally celebrate the brand. A subreddit dedicated to the company also has 57k followers which is, by business standards, highly impressive. Sometimes posts have even made it to Reddit's front page, exposing them to millions of redditors.
Many brands have a devoted and loyal following of previous customers and clients. However, nobody has more of a stake in your brand's success than the ones who built it. If you need some branding help, sign up for one of our free brand audits.
---
Conveyance Marketing Group is a team of bright, innovative and talented veteran marketers dedicated to big ideas, fresh insights and measurable results. We pride ourselves on taking challenging marketing issues and turning them into opportunities for our clients, on pointing brands in the right direction, and on getting our customers noticed both online and off. From branding to websites to digital marketing, and public relations, we handle all your marketing communication needs! Web Design and Development | Brand Strategy | Inbound Marketing | Social Media | SEO | PR