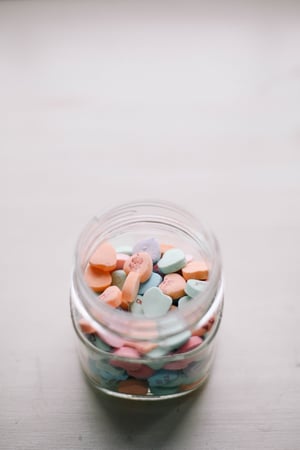 It may be hard to believe it, but 2018 is almost gone. It's time to gather data, contemplate your strengths and weaknesses, and make the marketing and public relations (PR) decisions that will set your business up for success in the new year.
The most important thing you can do in 2019? Understand your customer.
Whether you're ready or not, Millennials are taking over your target audience. They have short attention spans, think philanthropically, and want to follow you on Twitter. It may not be what you're used to, but it's the way of the future… for now.
To differentiate itself, your organization must delve into the Millennial psyche and learn what makes them tick. Why? There's only one thing that can grab their attention and hold it long enough to get your message across: all the feels.
What are "all the feels" and why are they important?
If you've never heard of "all the feels," it's time to up your slang game. Merriam-Webster is actually watching the phrase, which means that it is so popular in today's lexicon that it will probably find its way into the dictionary. When someone has "all the feels," they are feeling an emotion – or, several emotions – intensely. Imagine a baby bunny curled up with a baby koala curled up with a kitten curled up with a puppy – and then give it a sensational backstory.
It may sound silly, but this is the level of emotion required to stand out in a technological era defined by noise. The only way to attract customers is to distract them, connecting with them on a deeper level than ever before – and in ways your organization may have never considered.
Marketing and PR Trends for All the 2019 Feels
If you want to reach your target audience next year, your Marketing and PR strategy needs to elicit all the feels. Thankfully, the tech-savvy marketing industry has been preparing for this shift toward Millennials for years.
The emotionally-charged trends for 2019 speak directly to the congenial generation, and they are all about being:
Conscientious: meticulous, careful; governed by or conforming to the dictates of conscience5
Trends to watch:

Influencers – We don't pay this person! He/she merely loves what we do/make.
Corporate social responsibility (CSR) – We care about our customers, community, and planet.
Privacy and data security – You can trust us. We'll keep your information safe.

Convenient: suited to personal comfort or to easy performance6
Trends to watch:

Alternative search formats – Search with text, voice, or image – you'll find us!
Artificial Intelligence (AI) – We know what you like. Let us make a few suggestions.
Micro-moments – Your time is valuable. Let me tell you this one thing really quick!

Deliberate: characterized by or resulting from careful and thorough consideration7
Trends to watch:

Less is more – We aren't going to try to "sell" to you. Let's just be real.
Direct mail – Check your mailbox for a special offer just for you!
Customer Success in 2019
As you prepare your strategy for 2019, remember that it takes time to establish yourself as a leader in the "feels" department. Be patient - and be persistent. And, if something isn't working, be agile enough to make changes.
There's no secret formula when it comes to Marketing and PR. What works for one company may not work for another. If you need some help speaking to your target audience, contact us at Conveyance today. Our subject-matter experts know all the feels, and they know exactly how to package them up for your customers.
---
Conveyance Marketing Group is a team of bright, innovative and talented veteran marketers dedicated to big ideas, fresh insights and measurable results. We pride ourselves on taking challenging marketing issues and turning them into opportunities for our clients, on pointing brands in the right direction, and on getting our customers noticed both online and off. From branding to websites to digital marketing, and public relations, we handle all your marketing communication needs! Web Design and Development | Brand Strategy | Inbound Marketing | Social Media | SEO | PR