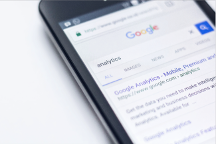 How to Save Your SEO Mojo When You Update Your Website
You've put serious time and effort into building up your website ranking and clout over the years, although your site has plenty of SEO juice and good search engine results page (SERP) standing, your site is in desperate need of an update. However, you're worried about maintaining your SEO mojo when you update your website.
We have good news for you! It's both possible to save your SEO and update your website. Here's what you need to know!
Baseline Your Current Website to Save Your SEO
You know you have decent SEO performance, but what does that mean exactly? For a successful redesign, you must first understand the specifics on how your current site is performing. How? It starts with using tools like Google Analytics, Screaming Frog, and Google Search Console to:
Identify key statistics like traffic sources, average page load times, average session duration, pages per session and bounce rate;
Prioritize the pages that get the most traffic;
Perform a full site audit (or crawl) to identify existing issues; and
Check your keyword rankings.
This information will give you a roadmap for focusing your SEO efforts and building a successful redesign strategy.
Map Out Your Redirect Strategy Before Updating Your Site
Next, you'll need to create a sitemap and develop a strategy for all of your 301 redirects. This is important because when search engine crawlers find broken links, your once high-ranking page is no longer visible plus your overall SEO score drops.
To remedy this you need to have a complete list of every page on the current website. Then you need to decide which pages you'll keep, which are getting new URLs, and which are going away completely, to evaluate how you want to use redirects.
(Pro Tip: Once you set up these redirects, test them to be sure they work.)
Maximize Your Meta Data
As you begin redesigning, make sure that all of your existing images and pages still have alt tags, meta titles, and meta descriptions. Then take time to optimize your new pages and content and be sure not to duplicate anything.
Audit, Rinse & Repeat
Immediately after implementing your new website design, perform a site audit to identify any issues to ensure you keep building on your SEO momentum. Website audits are not one-and-done task. At a minimum, plan to repeat them at the 30-day and 60-day marks, to ensure that your site is working correctly. Continuing these audits regularly to stay on top of any issues will help you quickly identify any problems and get in front of them.
To perform site audits, we recommend using tools such as Advanced Web Ranking, Screaming Frog, Xenu, and Google Search Console. With these tools, you will be able to:
Identify and fix broken links;
Check for 404s that the 301-redirect map may have missed;
Look for duplicate titles and tags; and
Check coverage, speed, mobile usability, and the site links search box.
The Bottom Line
You can get a cutting-edge new site without losing your position or site clout when you take on a redesign or update. When you take the time to prepare and strategically plan, you can maintain your SERP and keep the traffic (and money) rolling in.
Need help with your redesign or with a maintenance plan? Contact us today to find out what we can do for you.
Related Articles
---
Conveyance Marketing Group is a team of bright, innovative and talented veteran marketers dedicated to big ideas, fresh insights and measurable results. We pride ourselves on taking challenging marketing issues and turning them into opportunities for our clients, on pointing brands in the right direction, and on getting our customers noticed both online and off. From branding to websites to digital marketing, and public relations, we handle all your marketing communication needs! Web Design and Development | Brand Strategy | Inbound Marketing | Social Media | SEO | PR