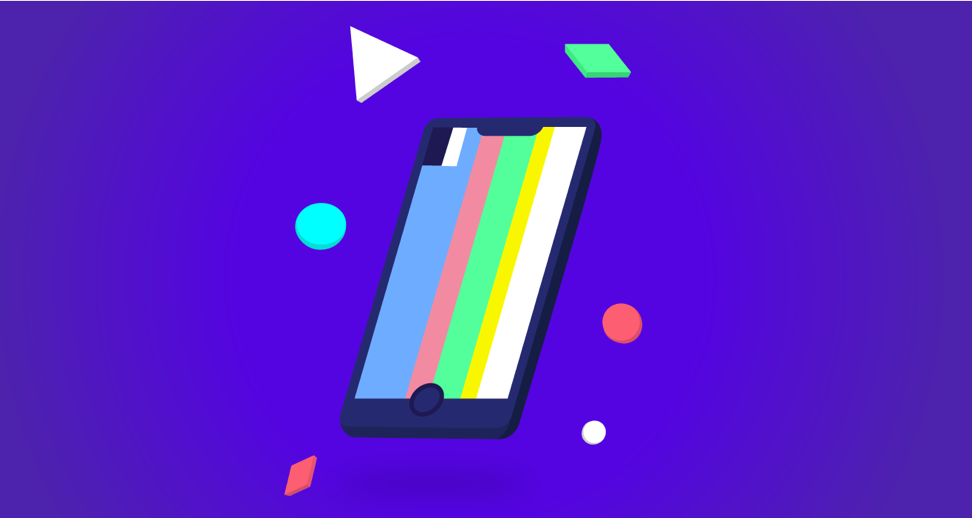 Last year, we told marketers that micro-social platform TikTok was likely to be a goldmine for marketers after its monetization features went live – and we were right. Throughout 2019, brands sponsored influential TikTok creators to reach a young and vibrant audience, while others used the platform's powerful targeting algorithm to reach millions of users through native ads.
All said, TikTok has enjoyed a meteoric rise, proving that the profit potential which eluded its spiritual successor Vine existed all along.
But now, we're ready to make another prediction: TikTok isn't going anywhere – at least not yet. But thanks to several months of controversy surrounding the platform, marketers might hesitate before using its advertising features in the future, and that will have long-term consequences on its viability.
TikTok's Troubles
In case you're out of a loop, we'll catch you up with the latest developments:
While TikTok represents users of all ages, minors form its primary target audience. Since the app's release in late 2018, parents and media outlets have raised concern about its addicting nature and potentially inappropriate
TikTok's acquisition by Beijing-based ByteDance prompted concerns that the app could be used to covertly influence and/or spy on young Americans. In September, the New York Times announced a formal National Security investigation into the platform and its intentions.
While TikTok denies that it collects user data, researchers have uncovered security vulnerabilities in the app which could compromise privacy. ByteDance already made a settlement over allegations that it illegally collected user data from thirteen-year olds when TikTok was called "musical.ly", so many remain suspicious.
So far, TikTok's dubious reputation has not made it any less popular: at 1.5 billion downloads, it ranks high in mobile app stores, and continues to enjoy wide-spread use among 16 – 24 year olds. But soon, that demographic may be using a different app that marketers should be very excited about.
The Actual Successor to Vine
In last year's TikTok write-up, we described the legacy of Vine, Twitter's short-lived platform for seven second videos which has achieved a legendary status in today's meme culture. But while TikTok rose to fill the niche that Vine once dominated, the original creators of Vine have quietly labored on a successor app which finally arrived last month: Byte.
Released on January 24th, Byte is comparable to TikTok in many ways: but there are also many differences. So far, it's a minimalistic experience, allowing creators to film, upload and share 6-second clips – no longer. For now, it even lacks TikTok features like remixing, augmented reality, filters or transitions.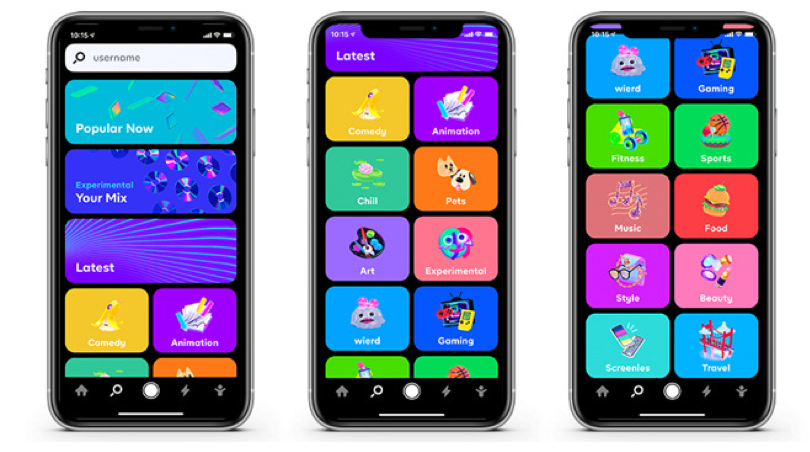 But the app is in its early stages, and its biggest differentiator is also the most exciting one: Byte promises to monetize its platform, sharing 100% of ad-revenue with creators during the pilot run. Moving forward, it will explore other monetization options, though details are sparse. There is no word – for instance – on whether it will allow native video, or branded lenses.
Even so, Byte shows early signs of becoming a popular new social platform which could challenge TikTok's position.
The Rise of Byte
A lot of ink has been spilled about the reasons behind TikTok's success, and why competitors – like Facebook's Lasso, or Instagram "Reels" – have failed so spectacularly. But laying a finger on it is hard: maybe these alternatives feel too "corporate" and sanitized. Maybe elegance and good design are no substitute for a thriving userbase.
Whatever the reasons, the TikTok copycats tried, and quickly failed. Byte, on the other hand, has not. On its first week in the app store, it earned 1.3 million downloads, and continues to perform well a month later. Whether lured in by the direct connection to Vine, or by the revenue-sharing model, popular creators such as Chris Malberger and Lance Stewart have already joined up.
So far, it seems the people have spoken: Vine's successor is going to do big things, and marketers should watch it carefully in 2020.
The Living Room Market
While traditional social networks like Facebook, Twitter and LinkedIn aren't dead in the water yet, microsocial platforms are poised to take them over, and Byte is just one link in a long chain. Social media marketers can adapt, but if they're not careful, they might miss the point.
The success of micro-content is part of a broader trend which Mark Zuckerberg referred to as the "living room" model of social media. While traditional social networks are focused on bringing people and businesses together into a large, sprawling community, applications like Byte are casual places for friends and family to unwind.
The "living room" model of social media requires an approach to advertising that embraces creativity and personal interactions, which explains the success of influencer marketing. Brands who want to remain relevant in the coming years must learn to embrace it before it takes a byte out of their revenue.
Related Articles