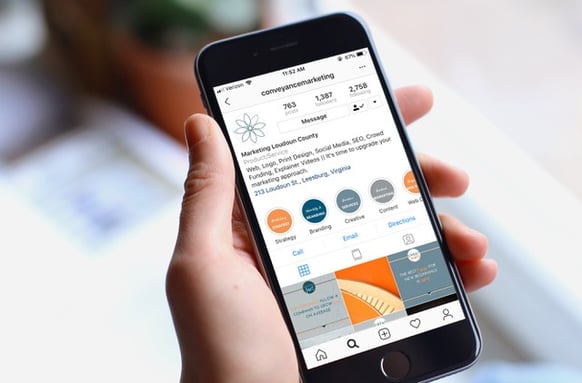 The backbone of Instagram is color. The social media platform is expressly designed to appeal directly to your cerebral cortex. As a marketing tool it can be one of the most effective ways to reach your audience quickly and impact-fully, relying on the fact that you will stop and focus for a brief second when you see something unusually beautiful.
There are increasingly useful tools you can use to make the most of that second you are awarded. Canva is one of the most versatile and useful-friendly design apps on the market, providing ready-made templates, inspiration and a great roadmap into the world of color.
The constant evolution of technology makes the need to be constantly looking forward a necessity, not a luxury. To this end, the way we use Instagram has to evolve if we are to retain customers and continue to remain competitive in an increasingly kaleidoscopic world.
Take a look at this terrific article by the folks at Canva Top 10 Instagram Trends for 2018. Aside from breaking down the latest trends of 2018, it provides a terrific umbrella of information about the impact and meaning of color. This will change the way you approach your own social media and may lead you to seeing your world through a different lens.
---
If you need a social media strategy or simply help implementing one, give Conveyance a call. We know what to post, when to post it, and on what platform. We can help build your brand and convey your message – all without you having to emoji, hashtag, or "like" a single thing.
Conveyance Marketing Group is a team of bright, innovative and talented veteran marketers dedicated to big ideas, fresh insights and measurable results. We pride ourselves on taking challenging marketing issues and turning them into opportunities for our clients, on pointing brands in the right direction, and on getting our customers noticed both online and off. From branding to websites to digital marketing, and public relations, we handle all your marketing communication needs! Web Design and Development | Brand Strategy | Inbound Marketing | Social Media | SEO | PR