What Should You Really Be Posting on Social Media: Facebook, Instagram, and Twitter?
It may seem silly, but do you have a unique strategy for every social media outlet? Followers on every channel expect different things. Some want more behind-the-scenes details while others may be looking for tips or inspirational quotes. If you're posting the same thing everywhere, there's a good chance that you are wasting your time.
Facebook
Go behind the scenes. Facebook users want to know what's going on behind your professional persona.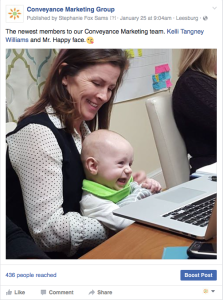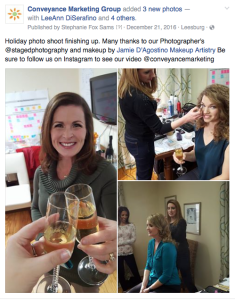 Inspire and motivate. People troll Facebook all day long – at their desks, on the way home from work, and while cooking dinner. They appreciate positive thoughts and tips.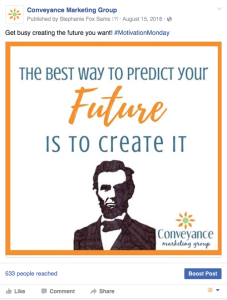 Show them you're the expert. Your Facebook followers are following you for a reason. Reinforce that reason every once and a while with informative blog posts and links to other quality content you've created. And yes, it's fine to recycle content as long as you space it out!

Instagram
Set up a killer, cohesive profile. Instagram is the most visual platform, so ensure that your profile is eye-catching and a perhaps little quirky.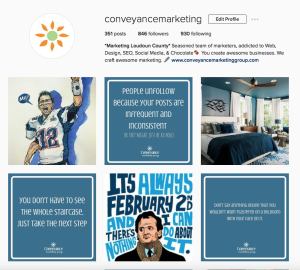 Be different. What should you do on a platform that's very visual? Give them stuff to read! Be charming. Be witty. Be funny. Just don't be boring.

Twitter
Relay simple tips. Keep them "snackable" and make sure that they relate to what you do – and how you do it.

Demonstrate that you're on top of your game. Again, you want to prove to your followers that you not only know what you are doing, but that you are on top of everything that is going on in your industry.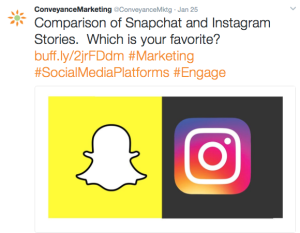 Illustrate that you care. Because of hashtags, Twitter is the perfect place to shout-out to other businesses and people in your community. People care that you care.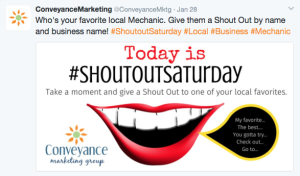 Think happy thoughts. Since Twitter isn't as visual as the other social media channels, mix in quotes that are either encouraging or helpful.

Keep them in the loop. Announce new content, events, or business changes so that your followers feel like they know everything that's going on with your business.
When in doubt, hire it out.
Like it or not, social media is an integral part of today's business environment. Customers look to social media to validate your business, see what you're doing, and interact with you. If you don't have time to post or aren't posting what your audience wants to see, you may actually be hurting your business.
---
If you need a social media strategy or simply help implementing one, give Conveyance a call. We know what to post, when to post it, and on what platform. We can help build your brand and convey your message – all without you having to emoji, hashtag, or "like" a single thing.
Conveyance Marketing Group is a team of bright, innovative and talented veteran marketers dedicated to big ideas, fresh insights and measurable results. We pride ourselves on taking challenging marketing issues and turning them into opportunities for our clients, on pointing brands in the right direction, and on getting our customers noticed both online and off. From branding to websites to digital marketing, and public relations, we handle all your marketing communication needs! Web Design and Development | Brand Strategy | Inbound Marketing | Social Media | SEO | PR